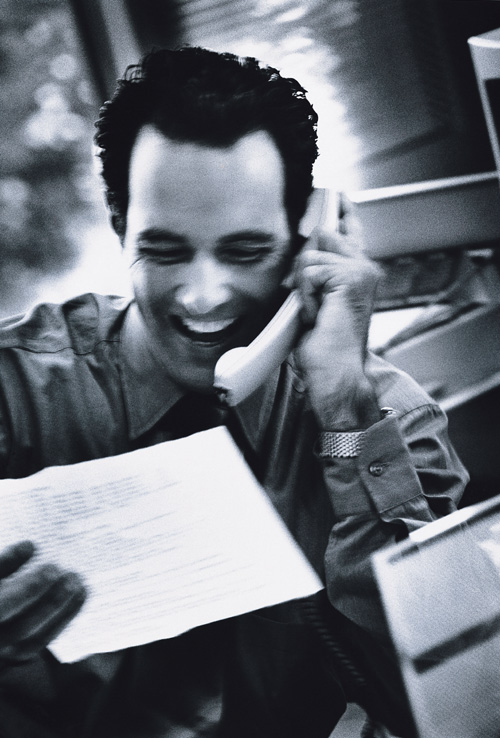 Often one of the greatest sources of new business comes from referrals. Magnificent businesses tend to get more than their fair share of referrals from happy customers and this is a pretty good indication that what you are doing, you are doing well.
Surprisingly though, many of us often forget to ask our customers to refer business to us and sometimes they need to be reminded. If you have happy customers (and I certainly hope you do), take a few minutes and ask them to tell their family, friends and workmates about you. Often people simply overlook referring business because they don't think to do it. But if you ask them to do it they will go out of their way.
The end result can often be that you build this wonderful network of people all spreading the word about how wonderful your business is. Now imagine how much you business would grow if every customer you have today recommended you to just one other person. Potentially your business could double overnight.
So how do you ask your customers to refer your business. There are a couple of options and it really depends on the type of business you run. A consulting firm might simply make it a closing statement at the end of the project – "thanks for your business and please tell your associates about the work we do". It might be more formal, by mail, or it might be a sign on the wall that says "if you are happy with what we do please tell your friends". Unfortunately most of us are a little hesitant to ask the question and it really is something that needs to be overcome.
I recently gave some advice to a clothing retailer about asking for referrals from their existing customers. I suggested they take the approach of talking to their customers and saying that they are looking to grow the business by attracting more customers. This will mean that their buying power will be better and their existing customers will get even better value for money. This strategy worked very well because not only did the existing customers take on the sales responsibility they also had an incentive to promote the business. Everyone wins.
Magnificent businesses are built on word of mouth and it costs nothing. But you only get it if you deserve it.
WHAT CAN YOU DO TODAY? Think of a way to provide an incentive to get your customers to refer business to you and then get them working as your unpaid sales team.